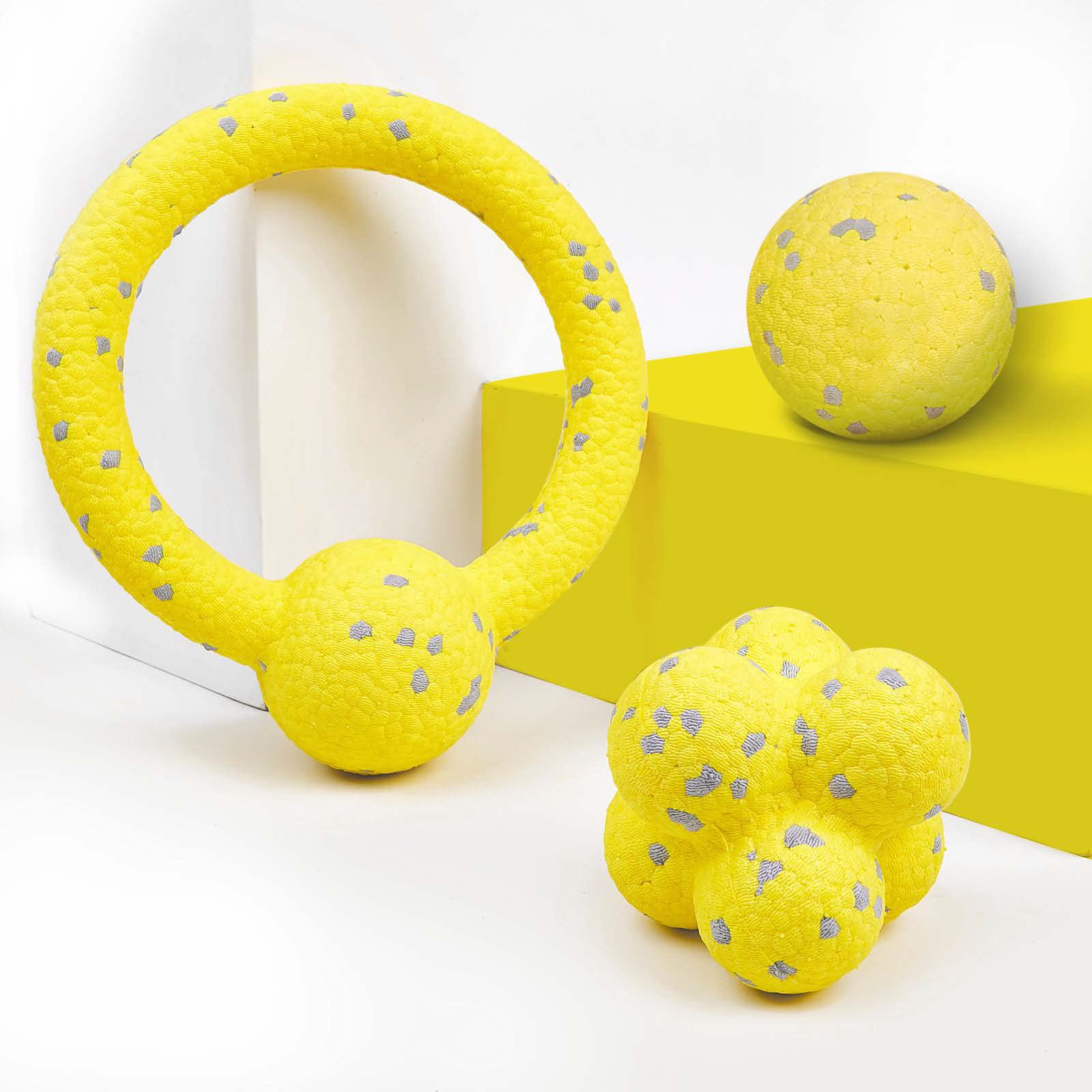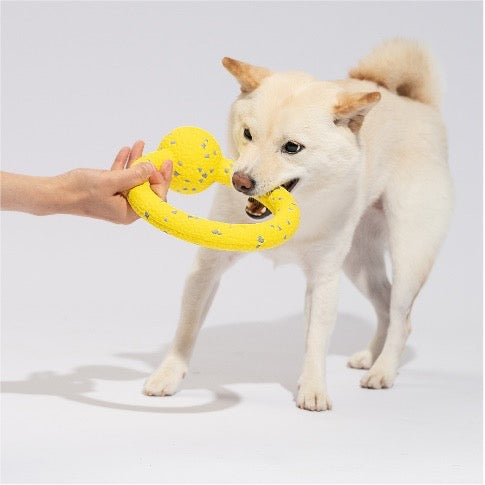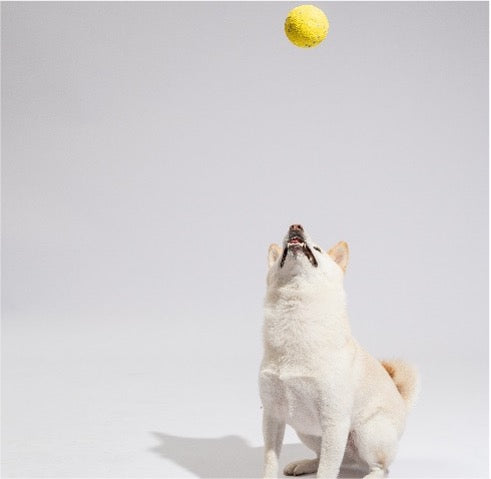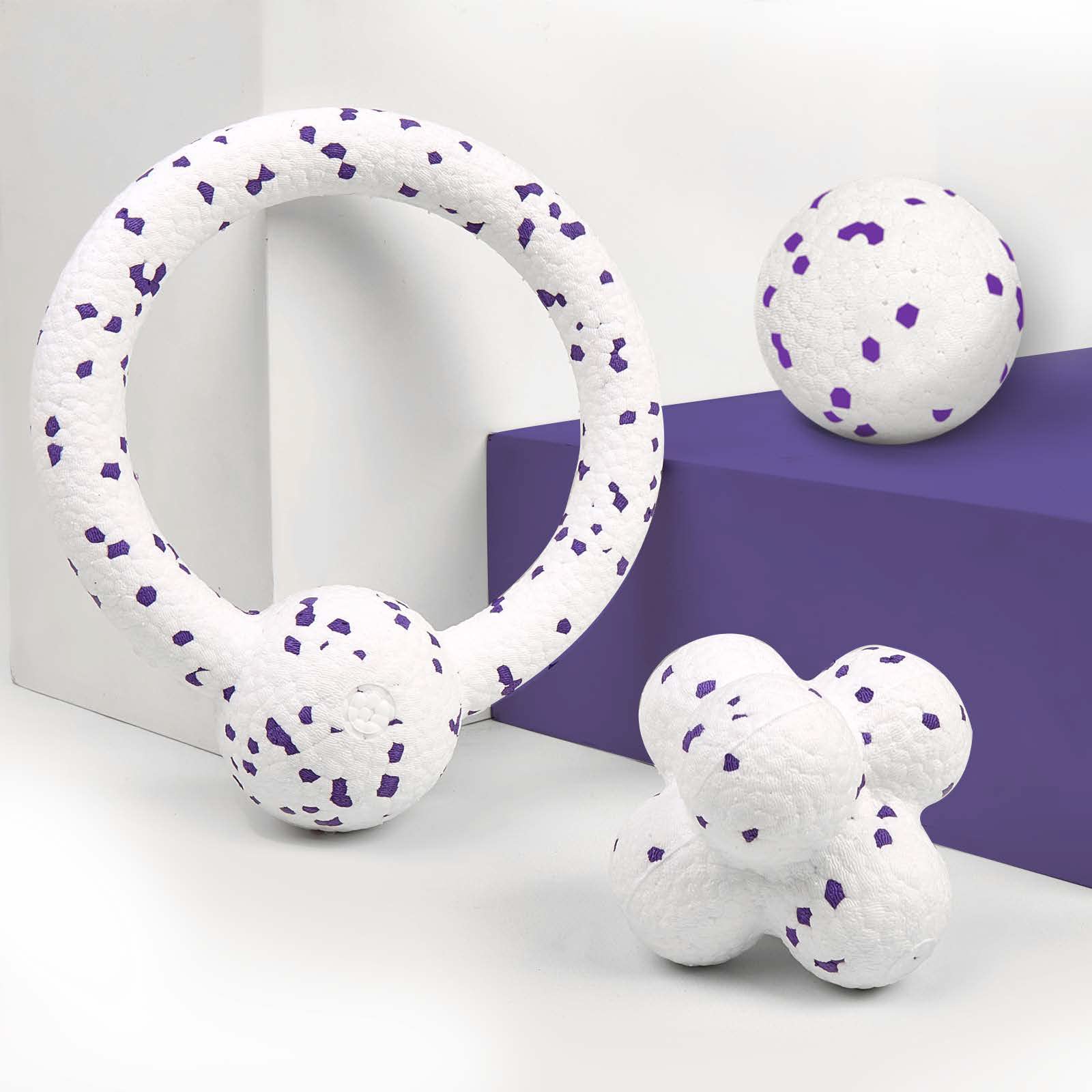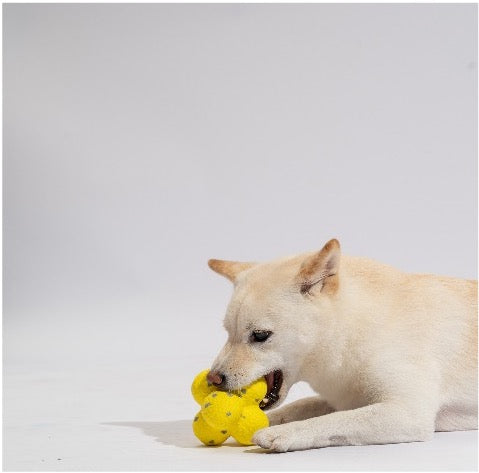 [FOFOS]-Bouncy Durable Toy Bundle
This toy bundle has two versions, white and yellow. It consists of three toys, a ball, an atomic ball (a ball made of 6 minor balls), and a tug ring. All the toys included are made in ETPU material, the same material used in Nike's shoe soles. This material is elastic, durable, and excellent at taking pressure, which is why the toys in this bundle can handle the bites from most dogs.
The toys in this bundle cover almost all the ways a dog can play. The conventional ball can be used for toss and fetch, it can also fit into any ball launcher that matches its size. Due to the odd landing angle produced by its unique shape, the atomic ball bounces unpredictably, making it super fun for dogs to chase. It is also very easy to chew because it does not require dogs to open their mouth widely to cover the entire ball. The ring is designed for tug of war, so you can play with your dog whenever you feel like some quality bonding time.
BTW, all of these toys can be used in water because of their lightweight characteristics; they can float on water, so please do not hesitate bring them to pool parties.