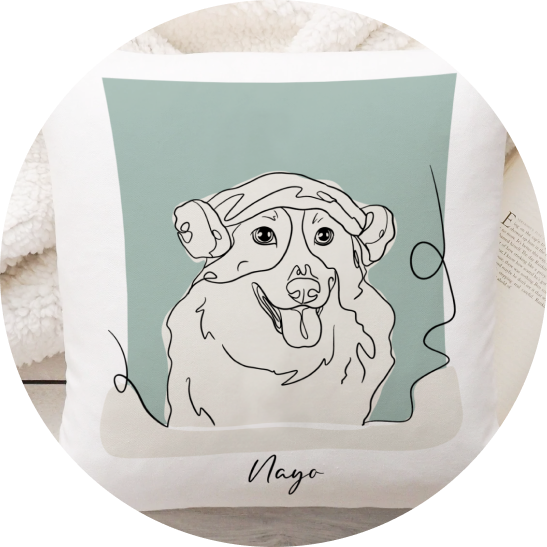 Custom Pet Products
Elegant 2D Prints
We make products for you that look exactly like your pets.
Best quality on market w/ 100% satisfaction guarantee.
Professional designer turns your pets into art
Multiple style background of your choice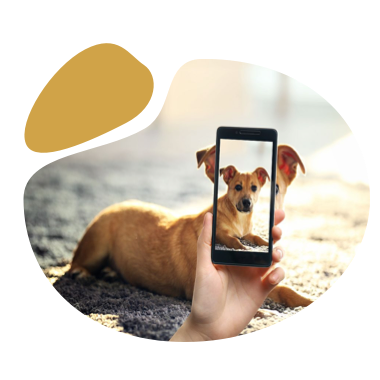 Upload Photo
Select your product; Upload a photo; Select background.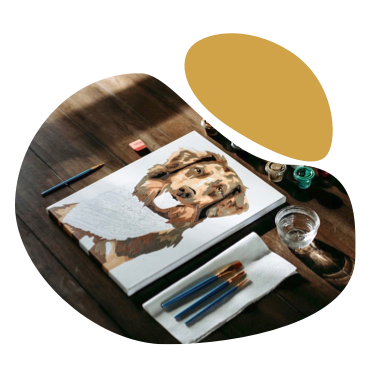 Artists work on it
Our artists will create an art piece just for you.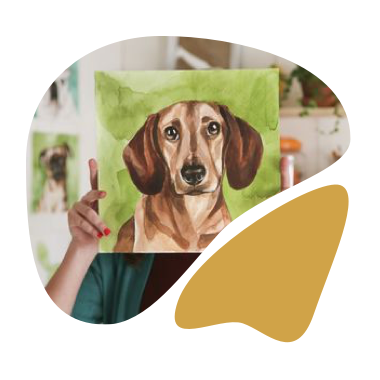 Approve artwork
We will ask you to approve the design before production.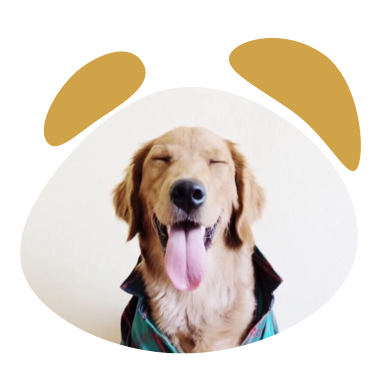 Enjoy!
Relax and your product is on the way!
100% Hand Made
Our dedicated artist will re-illustrate your pet from photo showing their
highest attention to details with every line they draw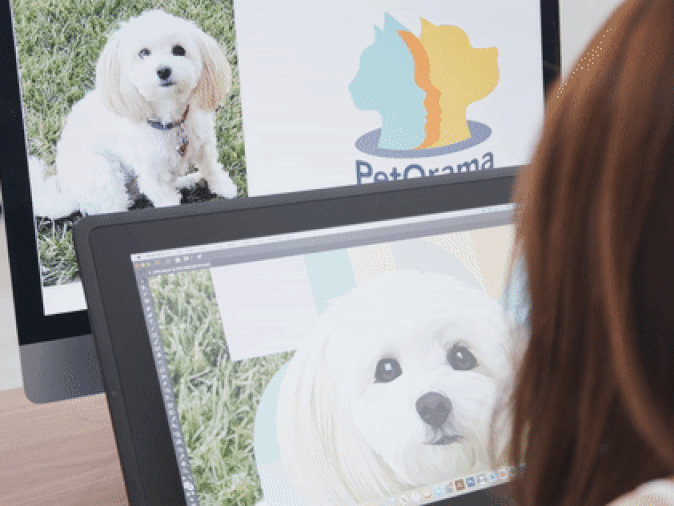 Just like your pet
Every pet is unique and our team will use our art to depict the uniqueness of your pet with great accuracy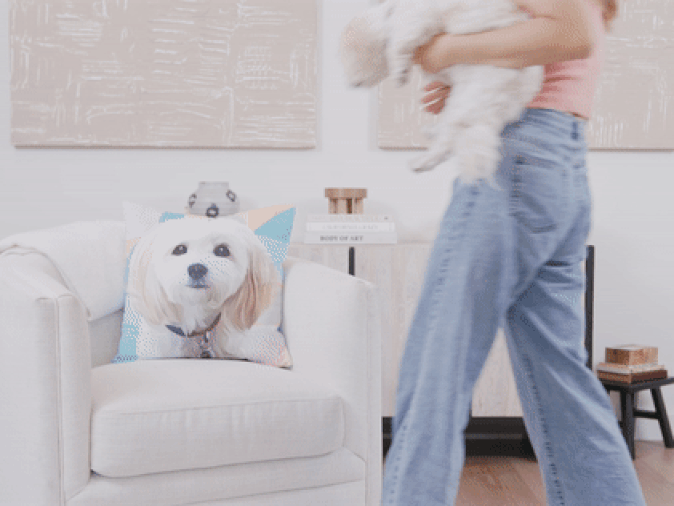 More than Home Decor
It's not just another painting of your pet, our product can be a very special piece of addition for the space where both you and your pets enjoy
living in.
It's a Feeling Like Hope! Looking at the pillow reminds me of all the best things about my pet and makes me look even more forward to hanging out with him soon.